F.A.L Technologies is an Information Technology services company. Incorporated in January 2000, the company has grown from strength to strength, focusing on delivering a range of Information Technology services including data warehousing, dimensional modelling, systems integration, data strategy and training to companies across various industry sectors.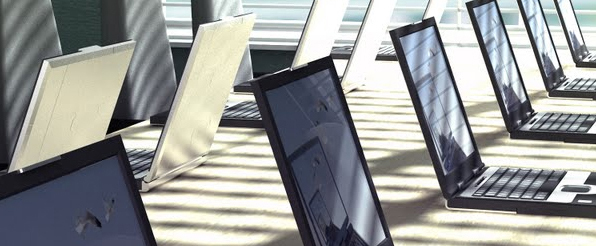 Our Mission
At F.A.L Technologies our mission is to help our clients achieve the very best in the area of Management Information Reporting and Management Information Systems. Business growth is highly dependent on the quality and analysis of data for strategic management. In today's economy, Business Intelligence is critical to survival and to stay ahead of the competition.
Data warehousing is revolutionising the way businesses in a wide variety of industries perform analysis and make strategic decisions and our mission is to ensure that our clients are in the best position to make those strategic decisions.
We believe in the use of knowledge management, data warehousing and business analytics to identify, track and improve key processes and data, as well as identify and monitor trends in corporate, competitor and market performance.
We also aim to assist all professionals, from various backgrounds including Information technology, who plan to cross-train into Data Warehousing and Dimensional Modelling to enhance their careers. We believe the market today requires professionals to be multi-talented and strategically positioned for the growth in Data Warehousing and Dimensional Modelling currently happening in corporations.
Our Experience
F.A.L Technologies are experts in implementing data warehousing and business intelligence solutions with over 20 years of consulting and implementation experience across the group. Our consultants have extensive experience of various ETL tools, design methodologies, advance dimension modelling and project management techniques. We have implemented data warehousing and business intelligence solutions and provided consultancy and project management expertise to numerous organisations across multiple industry sectors.
Experience By Industry
| | |
| --- | --- |
| Telecommunications: | T-Mobile UK, Nortel Networks, Vodafone UK |
| Travel and Transportation: | Exel Logistics |
| Vehicle Leasing: | LeasePlan UK |
| Finance: | Deutsche Bank UK, Credit Suisse First Boston, Cedel Bank, Prudential UK, London Stock Exchange, Union Bank of Nigeria |
| Insurance: | Royal & Sun Alliance, Lloyds TSB General Insurance |
| Media: | BBC, Etisalat Cable TV Dubai |
| Software: | Ascential Software UK |
| Leisure: | Hilton Hotels UK |
| Professional Services: | PricewaterhouseCoopers, Accenture UK |
| Wholesale: | Brakes Bros Ltd |
| Local Government: | London Borough of Croydon |
| Pharmaceuticals: | Pfizer |